PROGETTO ERASMUS + SETTORE SCUOLA
BUILD BRICKS
Methodologies for BUILDing Teaching BRICKS for primary schools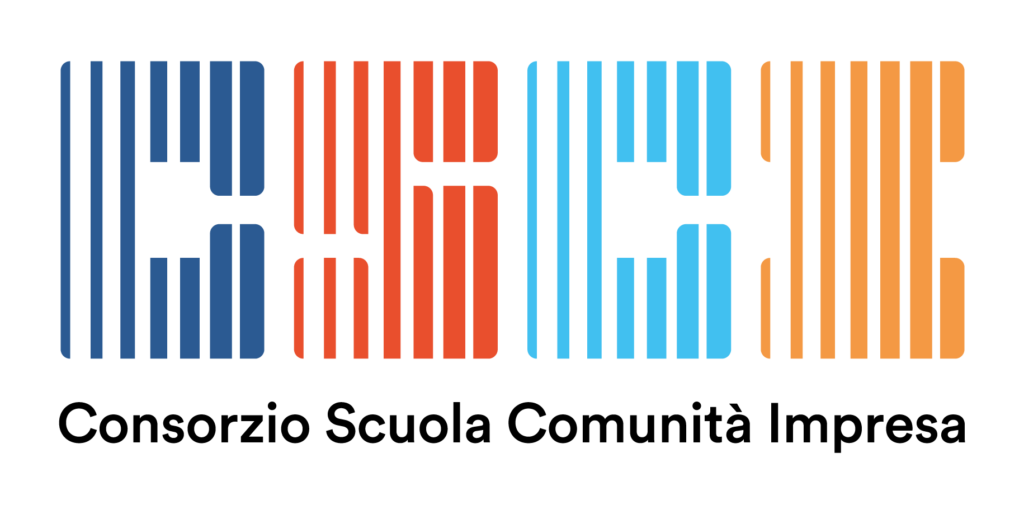 LANGUAGE – LINGUA
IL PROGETTO
Il progetto BUILD BRICKS – Methodologies for BUILDing Teaching BRICKS for primary schools, di cui CSCI Novara è partner e con capofila la danese &LEARNING, è un progetto rivolto agli istituti d'istruzione primaria e secondaria di primo grado, agli educatori, ai docenti e agli alunni dai 6 ai 13 anni – con bisogni speciali e non – per educare, giocando, al valore del cibo (e ad un suo consumo consapevole, evitando gli sprechi) e all'importanza dell'uguaglianza di genere; sono, questi, traguardi importanti, finalizzati alla conoscenza dell'Agenda 2030.
Il progetto BRICKS, finanziato nell'ambito del Programma Europeo Erasmus+ Settore Scuola, ha visto la partecipazione di docenti danesi e italiani impegnati nella creazione di "Bricks", mattoncini contenenti brevi unità educative assemblabili tra loro.
BUILD BRICKS – Methodologies for BUILDing Teaching BRICKS for primary schools nasce per supportare gli insegnanti nell'utilizzo di attività didattiche e metodi, in cui gli alunni sono coinvolti nell'esplorazione e nella risoluzione dei problemi del mondo reale relativi all'ambiente e al clima, mentre applicano e acquisiscono conoscenze dalle materie scolastiche e accrescono il loro apprendimento del 21° secolo, sviluppando competenze chiave (creatività, collaborazione, comunicazione e pensiero critico).
Il prodotto finale del progetto (che terminerà nel mese di febbraio 2023) sarà la creazione e la diffusione gratuita di un Handbook contenente i BRICKS sviluppati dal team di docenti italiani del CSCI e dai docenti danesi di &LEARNING, capofila del progetto.
Parte fondamentale del progetto è la Community of Practice, un gruppo privato su Facebook dove docenti ed educatori italiani e danesi possano direttamente confrontarsi e collaborare tra loro tramite i BRICKS, discutendo di metodologie didattiche e comuni bisogni formativi. Il gruppo è e continuerà ad essere non solo uno strumento di confronto ma anche di indagine: direttamente gestito dal capofila &LEARNING, verranno proposte survey online e questionari al fine di monitorare barriere e necessità educative relative alla sfera didattica.
Link gruppo FB: https://www.facebook.com/groups/2901103966853854
I BRICKS: IMPARARE GIOCANDO
CSCI Novara offre in anteprima sulla propria piattaforma, i 23 BRICKS sviluppati per favorire l'Inclusione e diversità in tutti i campi dell'istruzione e, al tempo stesso, rafforzare l'apprendimento di tutti gli alunni indipendentemente dalle loro precondizioni in processi di apprendimento significativi, differenziati e coinvolti. Grazie ai BRICKS gli studenti lavorano in modo esplorativo e creativo allo sviluppo di soluzioni ai problemi del mondo reale legati alla sostenibilità (SDG).
I BRICKS, il cui nome è un chiaro omaggio ai mattoncini Lego, trattano due obiettivi fondamentali dell'Agenda 2030:
Obiettivo 5 – Uguaglianza di genere
Obiettivo 2 – Sconfiggere la fame
BRICKS OBIETTIVO 5 – UGUAGLIANZA DI GENERE
Creati dal Team di docenti italiani del CSCI, vogliono trasmettere l'importanza di combattere gli stereotipi ogni giorno per raggiungere la parità di genere, eliminando ogni forma di discriminazione contro le donne e le ragazze, sostenendo la loro piena realizzazione negli studi e nel lavoro, promuovere la loro piena partecipazione alla vita pubblica ed economica e riconoscendo i loro pieni diritti giuridici. Significa incoraggiare una piena condivisione delle responsabilità in famiglia e dare valore al lavoro non retribuito necessario per il mantenimento della dimora famigliare ed eliminare ogni forma di violenza nei confronti delle donne e del loro corpo e cancellare le pratiche che ledono la loro libertà, come i matrimoni precoci.
Elenco brick cliccabili in italiano:
BRICKS OBIETTIVO 2 – SCONFIGGERE LA FAME
Creati dal Team danese di &LEARNING, i BRICKS dedicati all'Obiettivo 2, educano a promuovere un'agricoltura sostenibile, migliorare la nutrizione, la qualità dell'alimentazione e all'uso consapevole del cibo, evitando gli sprechi. È importante invitare gli studenti a riflettere su come nel mondo una persona su nove non abbia abbastanza da mangiare e una su tre sia malnutrita, mentre nei Paesi industrializzati una buona parte della popolazione sia in sovrappeso, con conseguenze sulla salute e sui sistemi sanitari, e di come notevoli quantità di derrate alimentari finiscono tra i rifiuti.
Elenco brick cliccabili in italiano:
UNA SURVEY PER COMMENTARE I BRICKS
Questa è una fase fondamentale e fornirà al progetto un contributo particolarmente prezioso, nel quale i partecipanti, facendo appello alla propria esperienza di educatori, apporteranno suggerimenti e commenti per il miglioramento dei BRICKS utilizzando una survey online.
1 –PER COMMENTARE i BRICKS, cliccate al link e rispondete alla survey online:
https://forms.gle/B93Dd6d2j6Qfcdrd6
(Per commentare più di un BRICK, è sufficiente rispondere nuovamente alla survey utilizzando il medesimo link, semplicemente specificando il nome del BRICK).
2 –PER CONTRIBUIRE A MAPPARE I BISOGNI E I DESIDERI DEGLI INSEGNANTI per un futuro toolbox didattico, cliccate al link e rispondete alla survey online:
THE PROJECT
BUILD BRICKS – Methodologies for BUILDing Teaching BRICKS for primary schools is a project in which CSCI Novara is a partner and Danish &LEARNING is the leading organization. Its target groups are primary and secondary schools, educators, teachers and pupils aged 6 to 13 – with and without special needs – and it aims to educate, using creative activities, the value of food (and its conscious consumption, avoiding waste) and the importance of gender equality, which are two important goals of the Agenda 2030.
It was financed by the European Erasmus+ Programme in school education and it involved the participation of Danish and Italian teachers who created some "Bricks" (short educational units that can be assembled together).
BUILD BRICKS – Methodologies for BUILDing Teaching BRICKS for primary schools was created to support teachers in the use of teaching activities and methods, in which pupils are involved in exploring and solving real-world problems related to the environment and climate, acquiring, and applying knowledge from school subjects and thus enhancing their 21st century learning focused on key competences (creativity, collaboration, communication and critical thinking).
The final product of the project (ending in February 2023) is the creation and free dissemination of a Handbook containing 23 BRICKS that were developed by the Italian CSCI Novara teachers and the Danish &LEARNING teachers.
The Community of Practice represents a very important part of the project, and it is a private Facebook group where Italian and Danish teachers and educators can directly confront and collaborate with each other through the BRICKS, discussing teaching methodologies and common training needs. The group is to be regarded not only as a confrontation tool but also as a survey tool: online surveys and questionnaires will be proposed by the leader &LEARNING in order to monitor educational needs and barriers related to the didactic approach.
FB group link: https://www.facebook.com/groups/2901103966853854
BRICKS: LEARNING BY PLAYING
As a preview CSCI Novara offers on its platform the 23 BRICKS that were created with the aim of fostering inclusion and diversity in all fields of education and, at the same time, to strengthen in meaningful, differentiated, and participative learning processes the learning of all pupils regardless of their educational starting point.
Using BRICKS students work in an explorative and creative way on developing solutions to real-world problems related to sustainability (SDGs).
The name 'Brick' is inspired by the Danish toy company LEGO.
The BRICKS that were created deal with two fundamental goals of the 2030 Agenda:
Goal 5 – Gender Equality
Goal 2 – Eradicate hunger
BRICKS GOAL 5 – GENDER EQUALITY
These Bricks were created by the CSCI Novara Italian teachers with the purpose of conveying the importance of fighting stereotypes to achieve gender equality, eliminating thus all forms of discrimination against women and girls. At the same time, they aim at supporting their full success in education and work, promoting their full participation in public and economic life, and recognising their legal rights. It means encouraging a full sharing of responsibilities in the family and valuing unpaid work necessary for the maintenance of the family home and eliminating all forms of violence against women and eradicating practices that infringe on their freedom, such as early marriages.
Brick list in English (click on the brick you are interested in):
BRICKS GOAL 2 – DEFEAT HUNGER
These bricks were created by the Danish &LEARNING teachers, and they relate to the Objective 2 of the Agenda 2030 BRICKS that is the education on promoting sustainable agriculture, improving nutrition, food quality and the conscious use of food, avoiding waste. It is important to invite students to reflect on the fact that one in nine people in the world do not have enough to eat and one in three is malnourished; on the contrary, in industrialised countries many people are overweight, with consequences for health and health systems. Moreover, nowadays significant quantities of food end up in the waste stream.
Brick list in English (click on the brick you are interested in:
A SURVEY TO COMMENT ON BRICKS
This is a key phase and will provide a very important contribution to the project, in which participants, drawing on their own experience as educators, will make suggestions and comments for improving the BRICKS using an online survey.
TO COMMENT on the BRICKS, click on the link and answer the online survey:
https://forms.gle/B93Dd6d2j6Qfcdrd6
(To comment on more than one BRICK, reply to the survey again using the same link, by specifying the name of the BRICK).
2 –TO HELP MAP TEACHERS' NEEDS AND DESIRES for a future teaching toolbox, click on the link and answer the online survey: